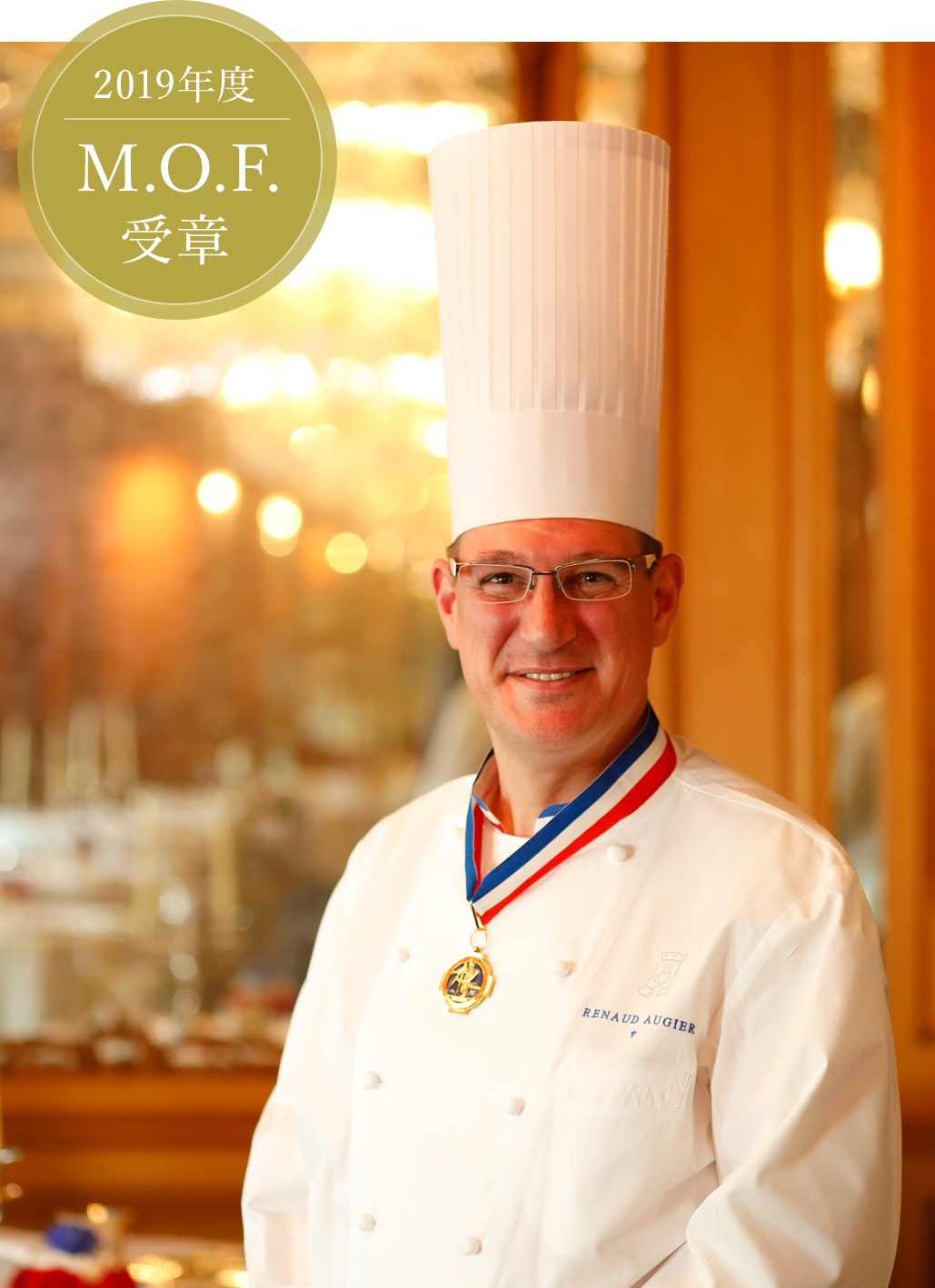 Renaud Augier
Executive Chef
I was inspired by my grandmother who ran a restaurant, and started dreaming to become a chef when I was still a little child. To join the succession of great chefs at Tour d'Argent is an honor beyond words that elevates my passion and motivation to a new height.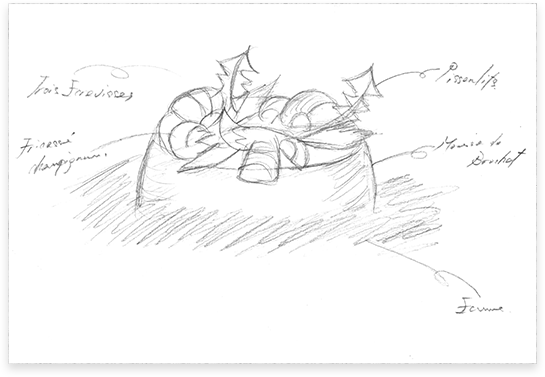 Born in 1981 in France near Grenoble. Chef Augier started his culinary career at the age of 16 at a one-star restaurant, and went on to develop his skills at various two- and three-star establishments.
Through his work as a trainee at several acclaimed restaurants, his passion for gastronomy and distinct talent was apparent from a very early stage. After working at the renowned three-star Georges Blanc-Hotel & Spa-Vonnas in the former Bresse province near Lyon, he further refined his skills at the three-star Les Loges de L'Aubergade-Puymirol located between Bordeaux and Toulouse, owned by celebrated chef Michel Trama. Here, Augier's culinary skills flourished, after which Trama recommended him to the globally notable three-star Hôtel de Paris-Monaco Le Louis XV led by Alain Ducasse, where the rising star further pursued the art of cuisine.
Augier honed his skills to an even higher degree at Château les Crayères-Reims, the two-star restaurant in the Champagne region headed by the famed Philippe Mille. During his term there, Augier competed in the esteemed gastronomy contest Taittinger Prix Culinaire International 2011, and won second place.
After joining the distinguished Tour d'Argent Paris, Augier was appointed in 2013 to lead the kitchen at the institution's only branch location in Tokyo, taking his place among the generations of eminent chefs that created each epoch of this pantheon of French gastronomy at the age of 32.
In 2015, he participated for the first time in the competition for the Meilleurs Ouvriers de France in the cuisine and gastronomy category, which is the most prestigious honor of French culinary expertise and craftsmanship, and became one of the five finalists. His efforts came through in his next attempt in 2018, winning himself the MOF title along with six other contestants, all of whom were older than Augier. This is the first time in 37 years that a chef residing in Japan has won the esteemed title. Augier received his medal from the French President in a ceremony held at the Élysée Palace on May 13, 2019, and officially assumed the title of an MOF chef.
Renaud Augier's colorful experience throughout France is, in a way, a "Tour de France". His encounter with distinct culinary cultures and diverse climates that produce rich blessings of nature has contributed to new inspirations, and with the skills he acquired from his many mentors, rendered remarkable culinary talent that is still evolving, here in Tokyo. His unique ideas, combined with Tour d'Argent's traditions and esprit, bring about novel creations that escort diners to an extraordinary and unforgettable gastronomic experience.